The Redemption Ring Workshop with Francesca Watson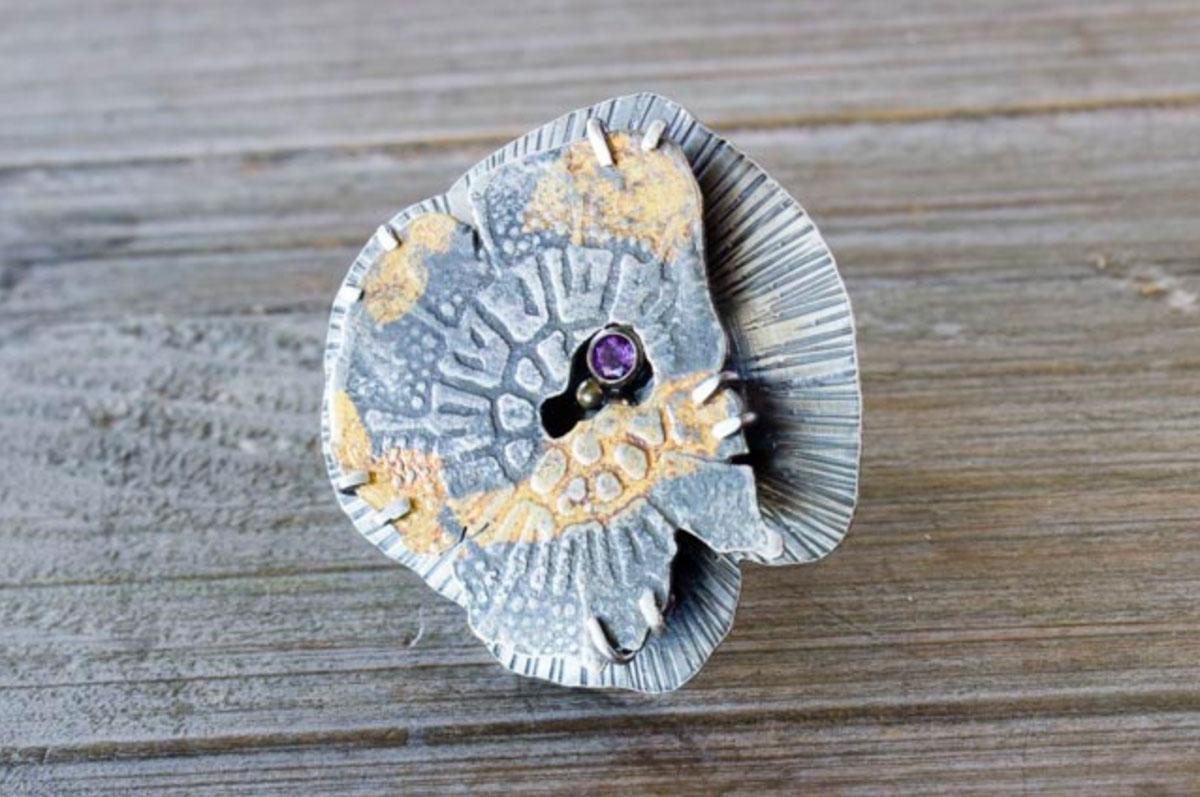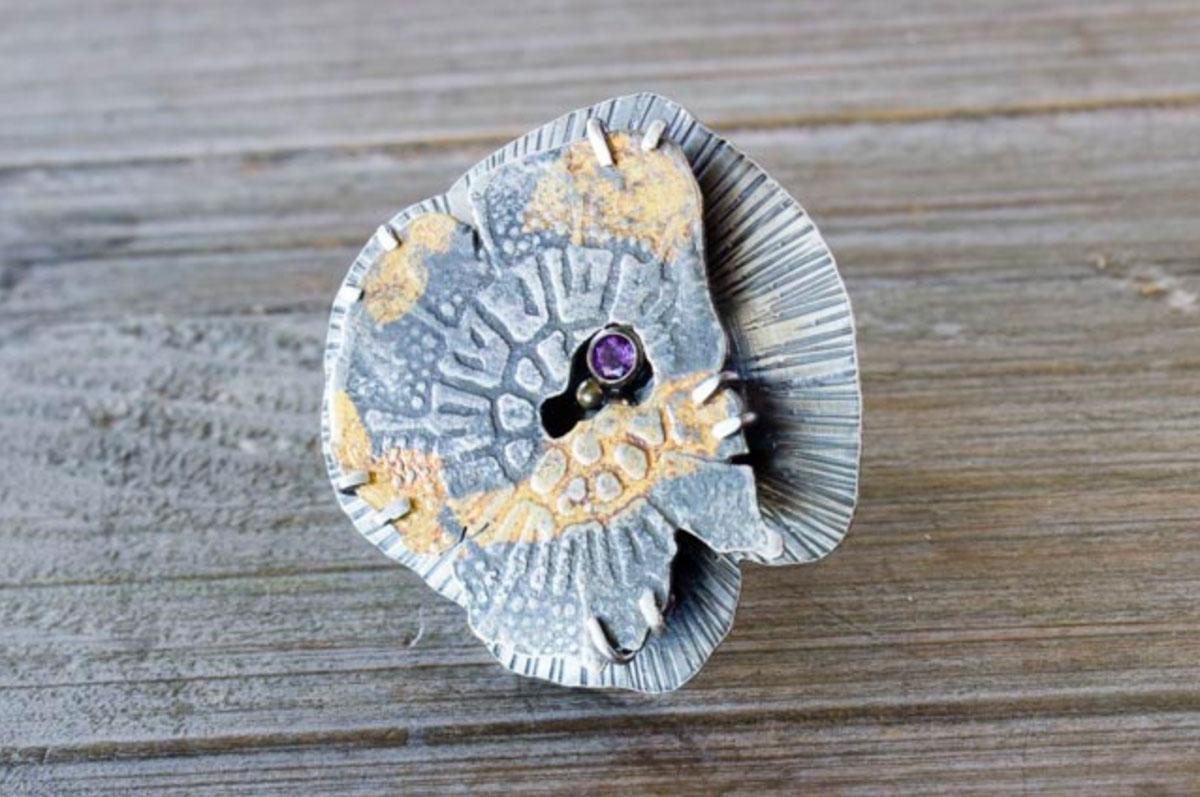 sold out
The Redemption Ring Workshop with Francesca Watson
Come join us for this awesome workshop with my good friend and instructor Francesca Watson. Class will be held at my spacious and eclectic studio; located in the city of Yucaipa California at the base of the San Bernardino Mountain Range. The studio is 34 miles from Ontario International Airport and centrally located roughly 1 hour drive from Big Bear lake, Palm Springs, Orange County Beaches, and Downtown Los Angeles.
Skill Level: Intermediate (students should have prior soldering experience and be comfortable using a jeweler's saw)
Kit Fee: $90 (Payable to instructor on the day of the workshop)
Dates: March 30-31, 2019
Time: 9am-5pm
Location: Robert Lopez Designs Studio~ 12135 California St Yucaipa, CA 92399
THE REDEMPTION RING
Rustic and weathered, this dimensional ring is a metaphor for the lives of many women we know: exteriors marked and textured by life, exteriors we gild and make beautiful to the best of our ability, while we hide our true treasure inside.
Over the course of two days, we'll use a variety of techniques to create and modify texture on sterling silver, then embellish it with 24k gold in an ancient Korean process called keum boo. Then we'll build an elevated prong setting and choose representative treasures to tuck away inside before mounting it on a hand-fabricated wide textured band.
This deeply personal project provides an opportunity to exercise many useful metalsmithing skills in new ways to create a truly unusual piece of wearable art. The Redemption Ring is an intermediate project; students should have prior soldering experience and be comfortable using a jeweler's saw. Absolutely everything necessary to complete the project is provided in this workshop – all tools, materials, and equipment! Just bring eye magnification and be ready to have fun!

.
Francesca Watson is a designer, maker and instructor who lives and works in the Texas Hill Country outside San Antonio. In 2012, she walked away from 25 years in administration and small business management to focus on living a more creative life. She and her husband now operate The Makery, a working and teaching studio in Bulverde, Texas, where she offers workshops in metals, enamels and jewelry-making. Her passion is creating unique, wearable, one-of-a-kind jewelry pieces using unusual stones, while her explorations in mixed media and photography allow her to indulge her love of paper and journals.
Francesca and her husband, Nick – who is also an artist – live on just over an acre in the country, which they share with two dogs, a flock of chickens, a large garden, and a variety of Texas wildlife. In addition to teaching at The Makery, she hosts an annual Texas metals retreat and teaches nationally at venues including BeadFest, Bead & Button, Glass Craft Expo, Adorn Me!, and the annual Tucson Gem Shows. Francesca is also a Level 1 Certified Art Clay Instructor.
www.francescawatson.com Ÿ www.makeryarts.com
studio: 830.980.9089 Ÿ cell: 210.621.4665
Airports & Lodging:
If flying to California, the nearest airport is Ontario International (approx. 30 minutes from studio). LAX is 1 hour without traffic and there is always traffic in that area. The nearest hotels are in Redlands, Loma Linda and the Holiday Inn Express in Beaumont. I would recommend Redlands for proximity to post workshop entertainment and dining! I absolutely do not recommend booking any motels in Yucaipa where my studio is located.
Kit includes all materials used to complete the project.
All tools will be supplied for use during workshop. You may bring any of your own tools that you prefer to use.