What's the Catch? Workshop Oregon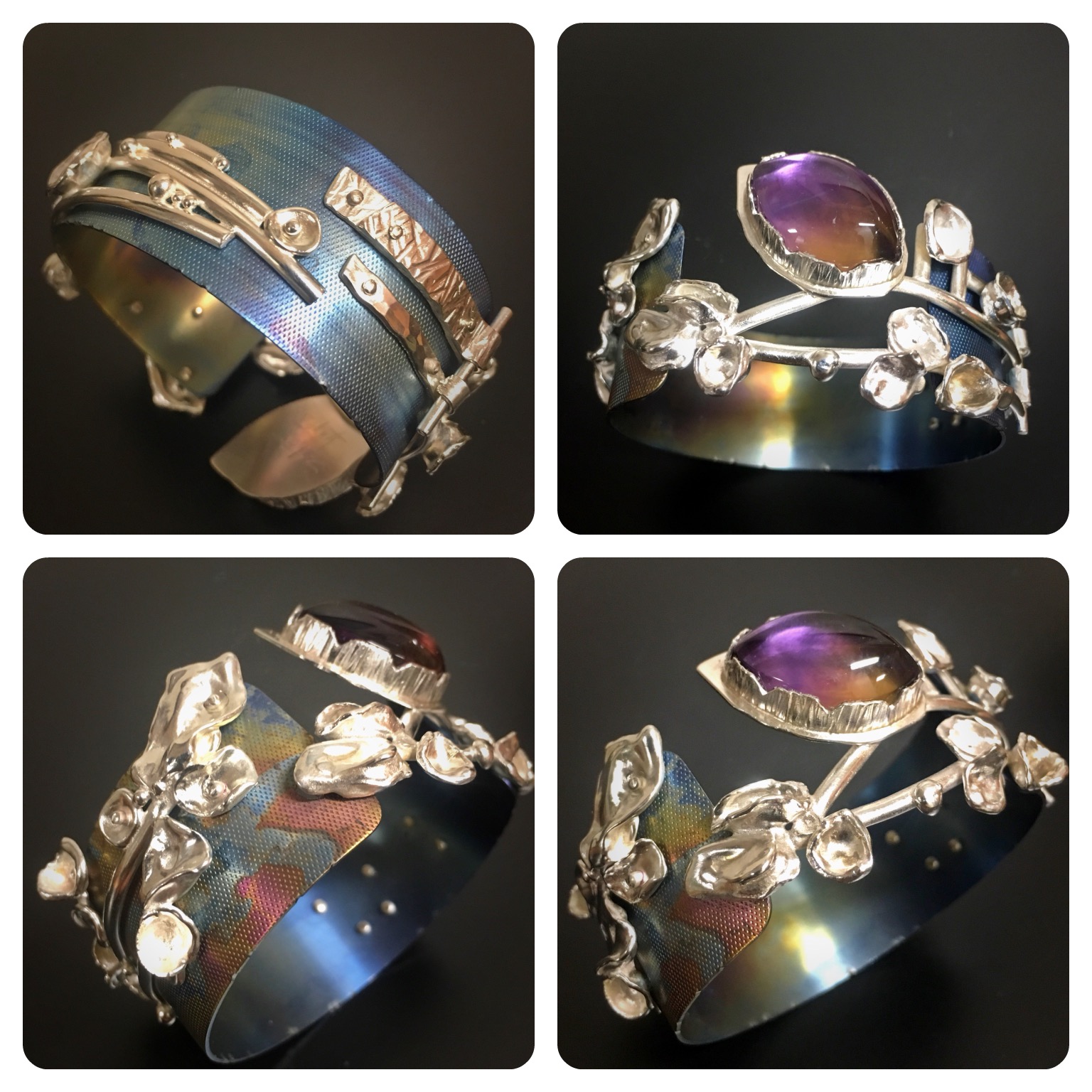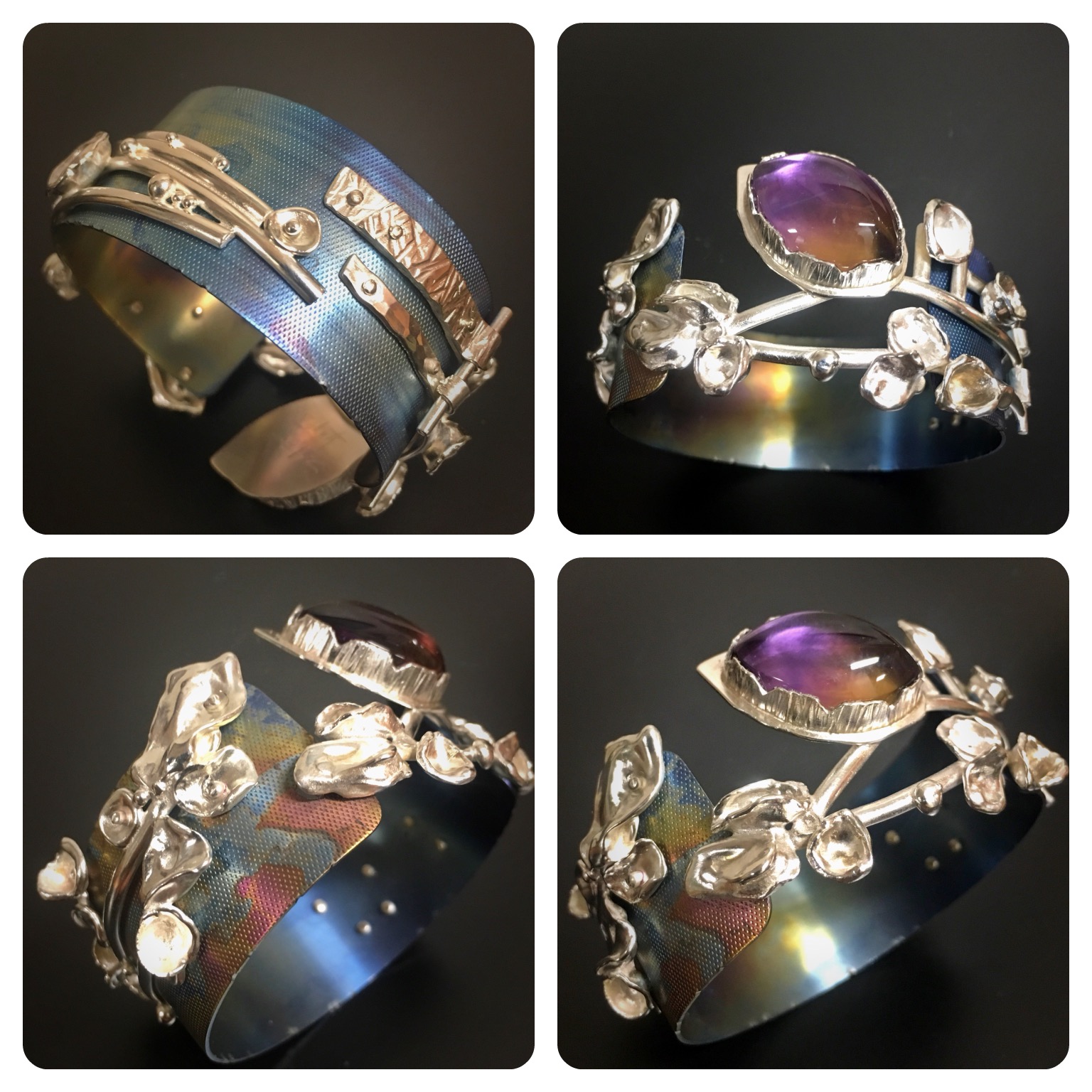 sold out
What's the Catch? Workshop Oregon
Come join us for this amazing Workshop in the lush Oregon Wine Country. Class is to be held on a beautiful hilltop property with a view of four mountains and green farmland below. Located just 32 miles from the Portland airport and 20 miles southwest of downtown Portland…..near Scholls Oregon.
Skill Level: Beginner /Intermediate (should have basic metal smithing experience)
Kit: $75. (Payable to instructor on the day of the workshop)
Date: April 5-7 2019, 2019 10am-5pm
Location: Mountain Robbins Studio, This event will be held at Mountain Robbins Studio, a hill top retreat property with inspiring views. Newberg, Oregon 97132
Class Limited to 12 Students. Mountain Robbins Studio has onsite accommodations for 3 students. Register ASAP to get yourself in the Main House. Contact Wayne at 831-419-5539 or wayne@mountainrobbins.com. Overflow may be able to Airbnb at other artist's homes in area but a car will be needed.
THIS IS A THREE STORY STRUCTURE….…STAIRS INVOLVED IN THIS HOUSE
MOUNTAIN ROBBINS ROOMS…book as soon as you can…….just a few rooms
ROOM ON GROUND FLOOR…..Queen size bed / private 1/2 bath / shared shower on second floor / private entrance / microwave / compact refrigerator / coffee / Wi-Fi only with cell phone hot spot…..$85.00 per night
MARY'S ROOM SECOND FLOOR…..double bed / shared bath with shower same floor / coffee downstairs in kitchen / microwave in kitchen…$75.00 per night
MASTER BEDROOM SECOND FLOOR…..2 Twin beds / Private bath with shower / coffee downstairs in kitchen / microwave in kitchen … $55.00 per bed (a third bed / cot could be added).
RV PARKING ……this is a good size piece of property and RV parking is definitely a possibility please inquire.
For further info or questions…….. wayne@mountainrobbins.com
Wayne (831) 419-5539 Judie (503) 899-5314
We are 7 miles in any direction to the nearest store. You are welcome to bring food and stash it in the fridge to get you through your fun filled days. There is a wonderful local cafe (just a short coast down the hill) morning freshly baked goodies and coffee. They have quiche, tortes, strata, marrionberry cobbler, pecan rolls, scons, biscuits and gravy and more! Yummmmmmmmm! Dinners out in town!
Hotel accommodations can be made in Sherwood OR. 18 minute drive to the studio.
Description: Unique hinged bracelet with hidden, keyhole catch is fabricated from heat-treated titanium and Argentium.
-Heat treating titanium to obtain an attractive and durable crystalline structure. The heat treatment can achieve vibrant colors including gold, magenta, purples and blues. We will be using a special resist to achieve unique color patterning on titanium.
-Roller printing a pattern on the titanium to give it more texture.
-Argentium Sterling Silver: We will cover the benefits of working with tarnish resistant Argentium Sterling Silver. Argentium is a silver alloy that is whiter and brighter than traditional sterling and can be annealed softer and hardened beyond traditional sterling. We will be fusing Argentium silver granules, and wire enabling us to cut back on solder joints.
-Water casting. A demonstration will be provided. Students may participate depending on time constraints to be determined at instructor's discretion.
-Bezel setting. I will also instruct students on the process and benefits of constructing a thick wall bezel with tabs for setting a cabochon.
-Riveting. Students will be using Robert's "Stinger Riveting System" to make quick and flawless rivets that will join silver and titanium.
The workshop will also cover texturing, soldering, patina, forming and finishing.
Special Notes or requirements:
Kit includes:
Titanium 3 sheets
Argentium silver sheet
Argentium silver wire
Argentium Silver rivets
Cabochon
Solder
Water Casts
Instructor will provide the following for use in class:
Torches, texturing hammers, soldering supplies and stations, rolling mill, roller printing papers, texturing materials, patina, titanium resist, polishing supplies, Stinger Riveting System
Student Supply List:
(All optional. Instructor will have all tools listed to be shared if needed. You may have preferred tools so bring them if you can!)
Safety glasses, files, rawhide hammer, metal shears, bench pin, steel bench block, basic jewelry making tools, flush cutters, round nose plies, flat nose pliers, bezel pusher, Optivisor, ear plugs, battery powered Ott light, 3"-4" C-clamp may be needed to clamp bench pin to table.